SUNDAY, SEPT. 8, 4:30-8:30 PM, A-LINE POCKET DRESS WITH OPTIONS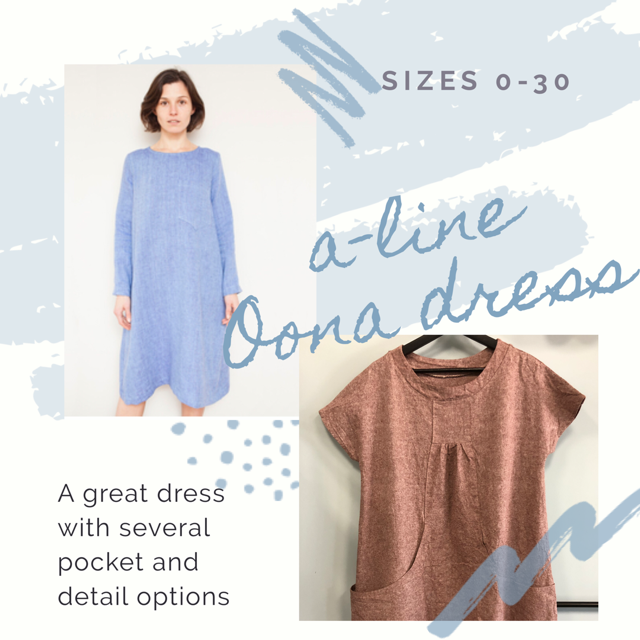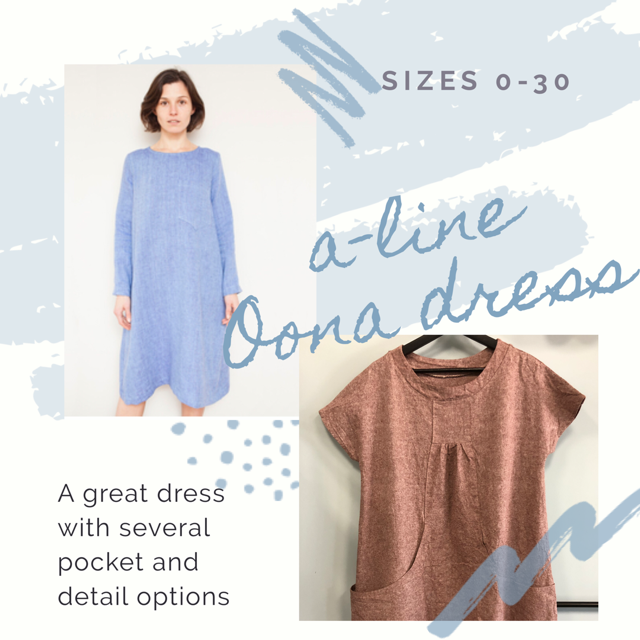 SUNDAY, SEPT. 8, 4:30-8:30 PM, A-LINE POCKET DRESS WITH OPTIONS
Instructor: Tonya Allen
This is an experienced beginner class. Participants should have a little machine experience as we will be sewing curved seams, using the sergers, and keeping strict 3/8" seam allowances for a great fit! We will have a quick machine review and can walk you through it, so come join us!
The dress will be made of a woven (non-stretch) fabric. Cottons, linens, and our beautiful rayons would all work nicely and can be purchased at 20% off with class sign up. You can also bring your own from home. NO KNITS for this dress. Preferably, your material should be pre-purchased and pre-washed for shrinkage. I have a feeling this dress will be a much-worn favorite!
We have a pattern that will fit adult size 0-30 and can do some pattern alteration like shortening sleeves, adding pockets, adding or subtracting length, or the alternate front you may have seen hanging in the window at the shop on the red dress.
4 hours is allowed for this class although we may finish earlier. Feel free to come early to cut as our open table space is limited. Tonya will be in the shop from 1 on. Hope to see you there!